Business Valuation & Consulting Professionals

Los Angeles • St. Louis • Chicago
Philadelphia • Tampa • Washington D.C
ALAN M. GOCHMAN, CPA
Phone: (856) 256-1950
agochman@ktsvaluation.com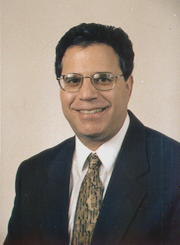 PRESENT POSITION: Alan Gochman is a Senior Valuation Consultant of Klaris, Thomson & Schroeder, Inc. Mr. Gochman specializes in financial valuations.
PROFESSIONAL AFFILIATIONS: Mr. Gochman is a member of the Pennsylvania Institute of Certified Public Accountants (PICPA). He is also a CPA. He is a candidate for Senior Member of the American Society of Appraisers.
EXPERIENCE: Mr. Gochmanís focus has been on valuations of closely held companies, SBA valuations and valuations of intellectual property. These valuations were performed in connection with acquisitions, sale, financial, estate or corporate planning, ESOP requirement and fairness and solvency opinions. His industry experience includes telecommunications, financial services, manufacturing, transportation, energy, chemicals, retail and wholesale.
EMPLOYMENT: Before joining Klaris, Thomson & Schroeder, Inc., Mr. Gochman was a financial analyst with Marshall & Stevens Incorporated. Mr. Gochman began his employment with Marshall & Stevens in 1996. Prior to his position at Marshall & Stevens, he was in the audit practice of Deloitte & Touche and subsequently, a financial analyst with Enterprise Appraisal Co.
EDUCATION: He holds a B.S. degree in business/accounting from Pennsylvania State University and an M.B.A. from Drexel University.
Meet Our Team of Valuation Experts